AFI-Rentals
Stand D02
Products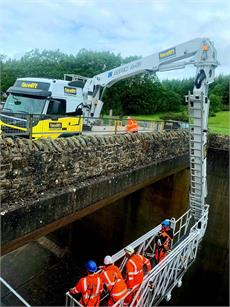 Aspen A62 provides access in the hardest to reach places. The Aspen A-62 enables operators to review bridge conditions and make optimal inspections from above, alongside, or below, and is purpose-built for European bridges.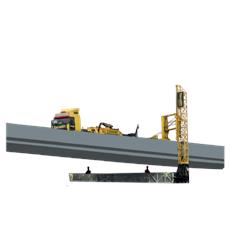 Moog have been leaders in underbridge and tunnel inspection equipment for more than 30 years. This particular underbridge unit is mobile and fits within a single traffic lane, minimising the impact on road access. The Moog MBI 230X underbridge unit allows you to do bridge inspections on a dual carriageway in one pass therefore reducing traffic management costs and job time by half. This bridge inspection unit has a platform that can extend up to 23 Meters, underneath a 4 lane carriageway. With a built in hydraulic drive systems this allows the platform to be moved with minute precision whilst fully extended. The Moog MBI 230X has an overbridging capacity of 2.5m and a maximum parapet height of 2.5m.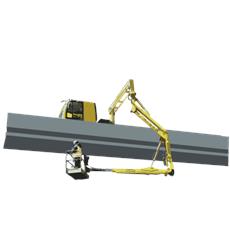 A popular machine for all types of structural inspections and maintenance, the UB40 underbridge units have a spacious cage which allows work to be carried out with increased comfort and safety. The Simon UB40 has an overbridging capacity of 1.9m and a maximum parapet clearance height of 1.7m.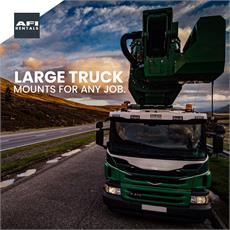 Palfinger P750 Truck Mounted Cherry Picker for hire has a working height of 75 metres which makes the P750 the access platform with the greatest working height in this class. The lateral reach of 39 metres allows plenty of room for manoeuvre. Also this machine has a telescopic basket with 600 kg basket load.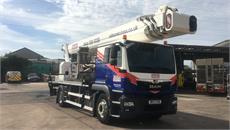 The Ruthmann T510 HF is featuring a revolutionary, world-class performance specifications of 51m working height and 33m outreach. Such performance was previously possible only on a 3-axle chassis. The T510 HF also has the option of working below ground level.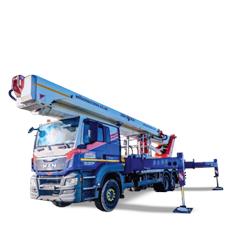 The Palfinger P570 truck mounted cherry picker offers a reach height of 57m and an impressive 41m outreach, this machine suits customers looking for maximum working height and maximum horizontal outreach. The new x-jib feature enables the platform to go up and over building working at a negative outreach. Other key features include an extending telescopic basket, automatic support levelling and permanently fitted glazing forks. The Palfinger 570 offers incredible flexibility, making this the ideal access platform for even the most difficult to reach projects. Available for hire with one of our highly trained and experienced operators.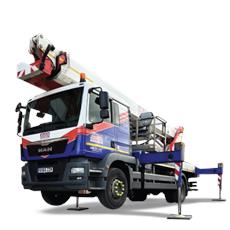 The Palfinger P480 truck mounted cherry picker has a working height of 48m and horizontal outreach of 28m. A 240° x-jib allows a larger working range and a 2 x 200° basket rotation ensures perfect positioning. Other features of the Palfinger P480 include a fully variable stabiliser system and the ability to work at a negative outreach. This truck mounted cherry picker is suitable for many applications including bridge and dock inspections, media and tv, signage and facilities management working at height jobs. This machine is supplied with an experienced and fully qualified operator.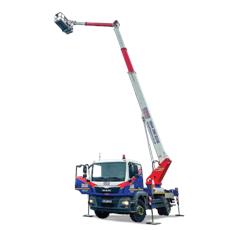 A high specification truck mounted cherry picker with a 45.00m reach height and telescopic jib, the Wumag WT450 offers fantastic versatility. The jib platform allows for working at a negative outreach, making the Wumag WT450 the ideal truck mounted platform for bridge and dock inspection working at height jobs.This machine is supplied with an experienced and fully qualified operator.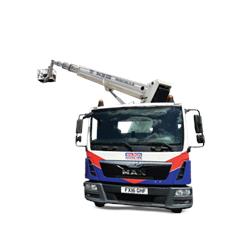 The Bronto Skylift S38 XDT is a jumbo class truck mounted cherry picker on a lightweight chassis. With a maximum working height of 38m, a horizontal outreach of 26m and a 600kg safe working load. The telescopic cage boom provides more up-and-over and below-ground reach and has excellent height to weight ratio. Available for hire with one of our highly trained and experienced operators.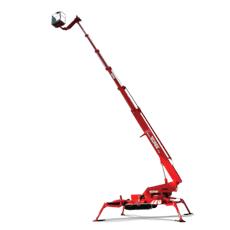 The Teupen Leo 36 T tracked spider lift offers the unique flexibility of a spider lift with the operational ease of a regular self propelled boom. The Teupen Leo 36 T offers a working height of 35.50 metres with a maximum outreach 15.60 metres.