Screening Eagle UK Limited
Stand B03
Brands

Products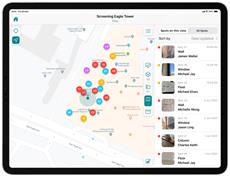 Empowering owners, inspectors & engineers to protect the structural health of assets. INSPECT not only helps you collect more data in an easier, richer and more structured way, but also delivers true data quality. With INSPECT you are 100x faster on reporting and documentation – and no need to re-enter data back at the office. INSPECT is cloud-based and synchronized in real-time – all data can be available to all team members and stakeholders when required.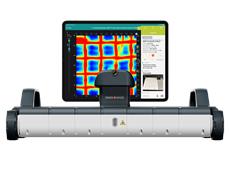 Ground Penetrating Radars Proceq GPR
Ground penetrating radar (GPR) improved for concrete applications, by the makers of the world's first handheld and wireless stepped frequency continuous wave ground penetrating radar (GPR) solution. Sweeping through the complete frequency spectrum, from low-to-high frequencies, giving you one device that can see depth and resolve small objects at the same time. With the smart combination of the unique SFCW sensor technology and our powerful software running on the iPad, you get unmatched concrete scanning performance, data clarity and user experience. And one more thing... your investment into our solutions will always stay up-to-date with continuous performance updates because we have engineered our ground penetrating radar solutions with all required frequencies on board, as an ever-evolving platform that keeps getting better-and-better over time.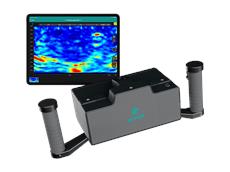 Pundit Ultrasonic Pulse Echo (PE)
The World's Lightest Wireless Ultrasonic Imaging System with Augmented Reality and AI Capabilities. Consolidated power in a single device for structural imaging, object and defect detection with ultrasound pulse echo: Real-time imaging, weight optimization and AI assistance Large scale 2D, 3D, heatmap and AR visualization modes Superior image clarity with control of all transmission parameters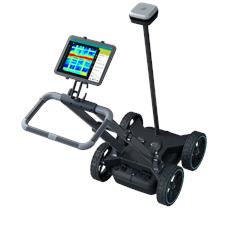 Subsurface Ground Penetrating Radar (GPR)
The most efficient real-time workflow and technology to scan and digitize the subsurface: Get a clear image of the underground in 2D and 3D as you walk Digitize on-site findings on the map and send to CAD/GIS Access to your data from anywhere, anytime Best-in-class technology. Powerful 3D software. 100% real time. Ideal for experts. Intuitive for all.
Videos
Advancing inspection sensors through the iPad | Screening Eagle Inspection Software
Imagine if you could advance your inspection sensors like GPR or Ultrasonics directly from the iPad… Giving you incredible visualizations of your data in 3D or augmented reality, artificial intelligence capabilities, and the ability to collaborate and share the data easily. All this and much more is possible with the Screening Eagle ecosystem of inspection software and sensor technologies. The iPad is the most secure, widely used, and most environmentally friendly tablet in the world, allowing us to deliver ever-evolving technology with the latest features, and the same software experience for different sensors. To find out more visit https://www.screeningeagle.com/
Proceq GPR App Version 5.1.1 | Proceq GPR
Learn more about the Proceq GPR family - https://www.screeningeagle.com/en/pro... Say hello to "Enhance imaging" and to app version 5.1.1 of the world's most user-friendly, intuitive, and high-performance handheld #GPR The clarity and quality of imaging is again taken to an entirely new level with the Proceq GPR portfolio of complementary sensors: Proceq GP8000, Proceq GP8100 and Proceq GP8800. You also get very helpful features like area scan dimensions manual entry or sensor battery level indicator.
Subsurface Detection & Utility Mapping with Proceq GS8000
est-in-class #GPR technology. Learn more: https://screeningeagle.com/gs8000 https://www.screeningeagle.com/en/pro... After having redefined the entire concrete Ground Penetrating Radar industry, we now redefine the entire subsurface GPR space with the GS8000. Let us present you the all-in-one subsurface utility GPR solution for detecting objects and mapping the underground world using SFCW ground penetrating radar technology. GS8000 is the solution if you are looking for a GPR that will support you in underground utility mapping, subsurface mapping, subsurface utility location, subsurface detection. Designed for subsurface utility engineers, archaeologists, and geomatics professionals. Powerful 3D software. 100% real time. Ideal for experts. Intuitive for all.