FATZER AG
Stand B09
Documents
Structural Ropes (3.42 MiB)

The starting point for FATZER products is high-tensile steel wire. Fabricated into steel wire ropes, it enables architects, engineers and contractors to create technically sophisticated rope architecture. Spiral strand and full locked coil rope assemblies are manufactured in our own factory. This covers the whole process including stranding, pre-stretching, marking and socketing. Handling customized product solutions is a challenge we tackle on a daily basis. In all cases rope assemblies arrive on site ready for installation.
Products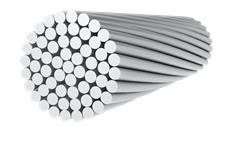 The ropes are build up with independent layers of helically arranged wires. The spiral strand ropes are exclusively made with round wires.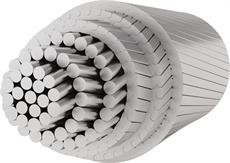 The full locked coil ropes also have layers with z-shaped wires. Ropes with end connections are referred to as rope assemblies.
Videos
shipping 140 tons of steel wire ropes - "Short documentary" by FATZER AG
"Both suspension ropes are ready to be discarded" - was the recent message from the 40-year-old Furi - Trockener Steg aerial tramway in Zermatt. Therefore replacement was needed. Those responsible decided in favor of two 70-ton ropes from the Swiss Manufacturer FATZER. Because at FATZER, customers do not just get any product, but a rope that perfectly fits the installation. In addition, FATZER handles all the process steps, from planning to production and transport - FATZER handles it all.
FATZER build bridges: Dafne Schipppersbrug
The Dafne Schippers Bridge is a 110 metre bicycle and pedestrian bridge that crosses the Amsterdam Rijn canal to connect the center of the city of Utrecht with one if its new districts, Leidsche Rijn. The bridge itself is suspended 9 metres above the canal, with the highest point on the suspension arms stretching 35 meters above the water. FATZER not only manufactured more than 40 tons of full locked coil ropes with diameters of 105 and 93mm, open spiral strand with 26mm with HYEND sockets, but also supplied the required hanger rope clamps and assisted with a supervisor during the installation period.